iklan: cool tak tempat pejalan kaki kat sini?ada facts2 yaww..
salam/hi..
u gurls guys mesti tau kan kasut oxford yang ngah hot skang ni.
bagi yg x tau, kasut oxford tu is court shoes yang hujungnya pointy..
haa...kalau dedolu(dulu2) orang panggil kasut Michael Jackson (oh,ke i sorg je panggil camtu..haha.pape jerrr)..kalau x tau jugak pe tu oxford shoes, leh tanya boifren i..si google tu..xD
i sangat berminat gegilerr ngn kasut itew(itu) okeh!
T E T A P I
setakat nih,
SEMUA kasut oxford yang i survey,sumenya menepati description PIG SKIN yang i telaah selama ni..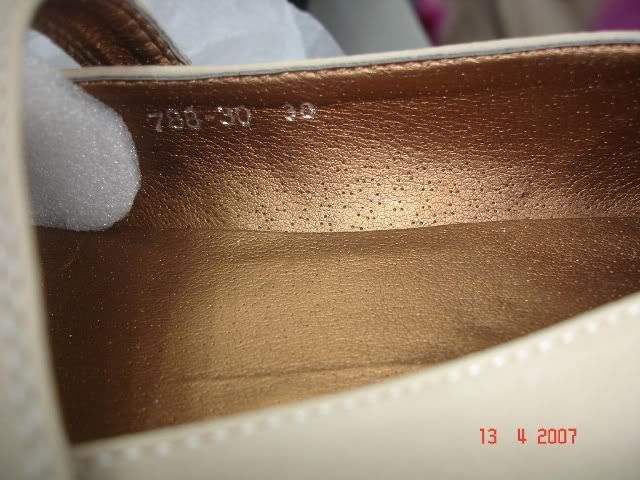 jadi i wanna remind semua sahabat seagama i yang ada kasut oxford..atau berniat nak beli..tolong sangat2,check dulu material dalam kasut tu even sebelum angkat kasut tersebut dari rak kedai untuk diterai(try)..
peringatan: diingatkan..ini yang i survey tau..n am not saying "you all,dun ever2 beli oxford tau..pig skin tuuuu! "..am reminding myself n you guys to be careful okeh..berpesan2 itu kan dituntut dalam Islam..:)
notaKaki: beli kasut pape pon or even benda apa2 pun,kena check ok..bukan oxford shoes je..;).
oh ye.antara tempat yg i tengok oxford pig skin is kat Sg.Wang.Wallahua'lam..
tapi kan..
bagi yang tau or ada oxford shoes yang sah2 halal,please please please TELL ME where to get one! i'm seriously want one! ;O